Rep Little League All Stars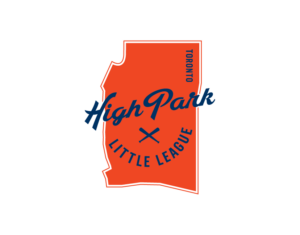 HPLL All-Star teams provide players additional opportunities to play in more high competitive baseball.  There are currently 4 rep teams (9U, 10U, 11U, 12U) that participate in tournaments within and outside the District.
As per Little League International policy, all players considering to try out for a High Park Little League (HPLL) All-Stars team must be registered and actively playing on a HOUSE LEAGUE team to qualify.  Try out dates are communicated during the registration process and posted on the league calendar. Those selected to play on a rep team are expected to fully commit to the HPLL All-Stars team before any other Non-Little League team or to any other sports-related camps and/or teams during the season.  * Please note: rep players are required to attend both rep and house league practices.  Tournaments will be held on weekends and may be scheduled any time from late June to August. *
There will be an additional fee (communicated at tryouts) to cover field permits, approved tournament fees and team hat and jersey.  Travel expenses are not included.
The HPLL House League program maintains to be the primary focus of the Little League program.  Therefore, players with the opportunity to play for an All-Stars team must maintain excellent attendance during the House League season.  Otherwise, the player will be removed from the All-Star team.
A player's playing age is determined by the Little League age eligibility requirements. Click here for more details.
Players must reside or attend school within our boundaries of South of Lawrence Avenue to Lake Ontario, between the east side of Etobicoke Creek and west side of Bayview Avenue.
Rep Team Try-Outs and Selection
Rep tryouts are open to any child enrolled in the High Park house league. We anticipate holding tryouts in late May. Look for an announcement closer to the date about specific times by age group. We try to field at least four teams to give an opportunity to as many players as possible.
Please note that prospective rep team players must be prepared to attend weekly rep practices and be available for the weekend tournaments (several on long weekends) in July and August – that's on top of practicing and playing for your house league team, which is mandatory for rep players.
Selection for a rep team is based on baseball skills, attitude and commitment demonstrated during tryouts and practices. Our goal, always, is that the rep teams represent the best traditions of High Park T-ball.
All interested players are encouraged to attend tryouts. Interested parents are asked to check the scheduled dates of tournaments to ensure that their child will be available.